REAL RESULTS, REAL PEOPLE
"Changed my life. I've never had hair like this.
I tried DeeplyRooted and within a month went from fist fulls of shedding in the shower to a normal amount, then 2 months later almost no shedding/fall out at all. Fast forward a year and I have the most luxuriously long beautiful healthy hair (and nails!) and I get compliments on it EVERYWHERE I go! Even on Zoom calls! I can't thank Hush & Hush enough. They've truly given me the gift of extra confidence in myself and being proud of my hair. Beyond grateful."
What to expect on your growth journey
Healthy hair starts at the root. DeeplyRooted is a science-backed supplement with a 360 approach for fuller, thicker-looking hair.
Within the first few months you will notice a difference in your hair texture and shine alongside noticeably less hair fall.
Keep growing! Your hair will begin to feel and look healthier and you should start seeing new hair growth around the temples and crown.
Your commitment is paying off—heads are turning at your visibly noticeable longer, more voluminous hair.
Keep taking DeeplyRooted® for continued healthy hair growth and improved results.
Real people, real results you can see and feel. Visibly longer, stronger hair in 3-6 months.**
**Maguina, P. (2020) Safety and Efficacy of Deeply Rooted® Nutraceutical for Hair Growth in Women. Journal of Cosmetics, Dermatological Sciences and Applications, 10, 140-148.



30 Evidence-Based Hair Growth Ingredients
Our DeeplyRooted supplement harnesses the power of proven vitamins, minerals, botanicals, and patented ingredients to nourish the scalp, support healthier-looking hair and promote new hair growth.
Included FREE in your DeeplyRooted Starter Set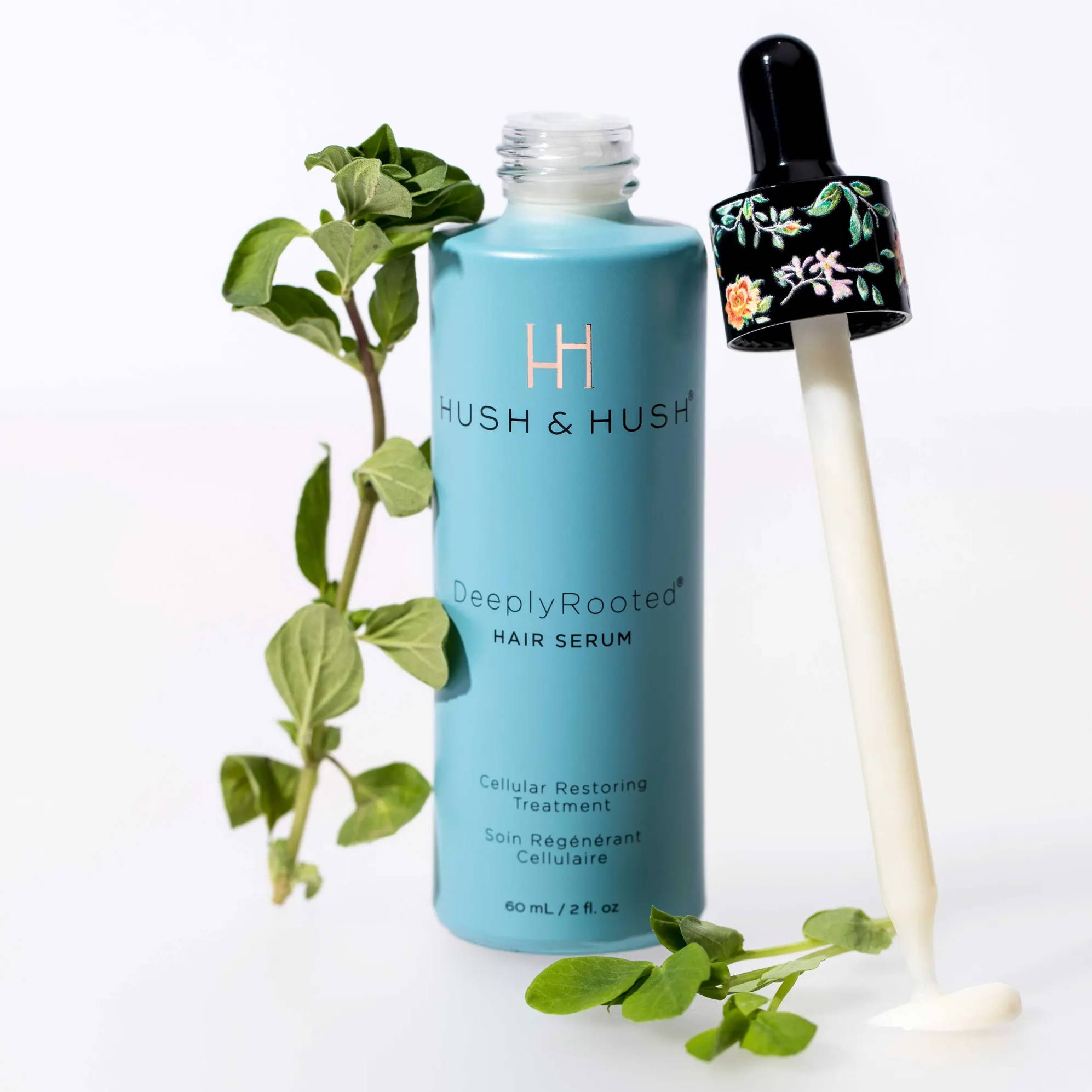 This light-weight, stimulating leave-in serum rejuvenates the hair with clean, plant-based ingredients that enrich and nourish the scalp for reduced shedding and optimum hair health. Hair care for thicker, fuller strands and a healthier scalp. For optimal results, take DeeplyRooted supplement daily.
(A $45 value)
It's all about scalp and hair health with the DeepyRooted Travel Set. The perfect travel companion, this fashionable travel bag contains everything you need to enrich and nourish the scalp, reduce shedding, and repair damaged strands on the go!
(A $30 value)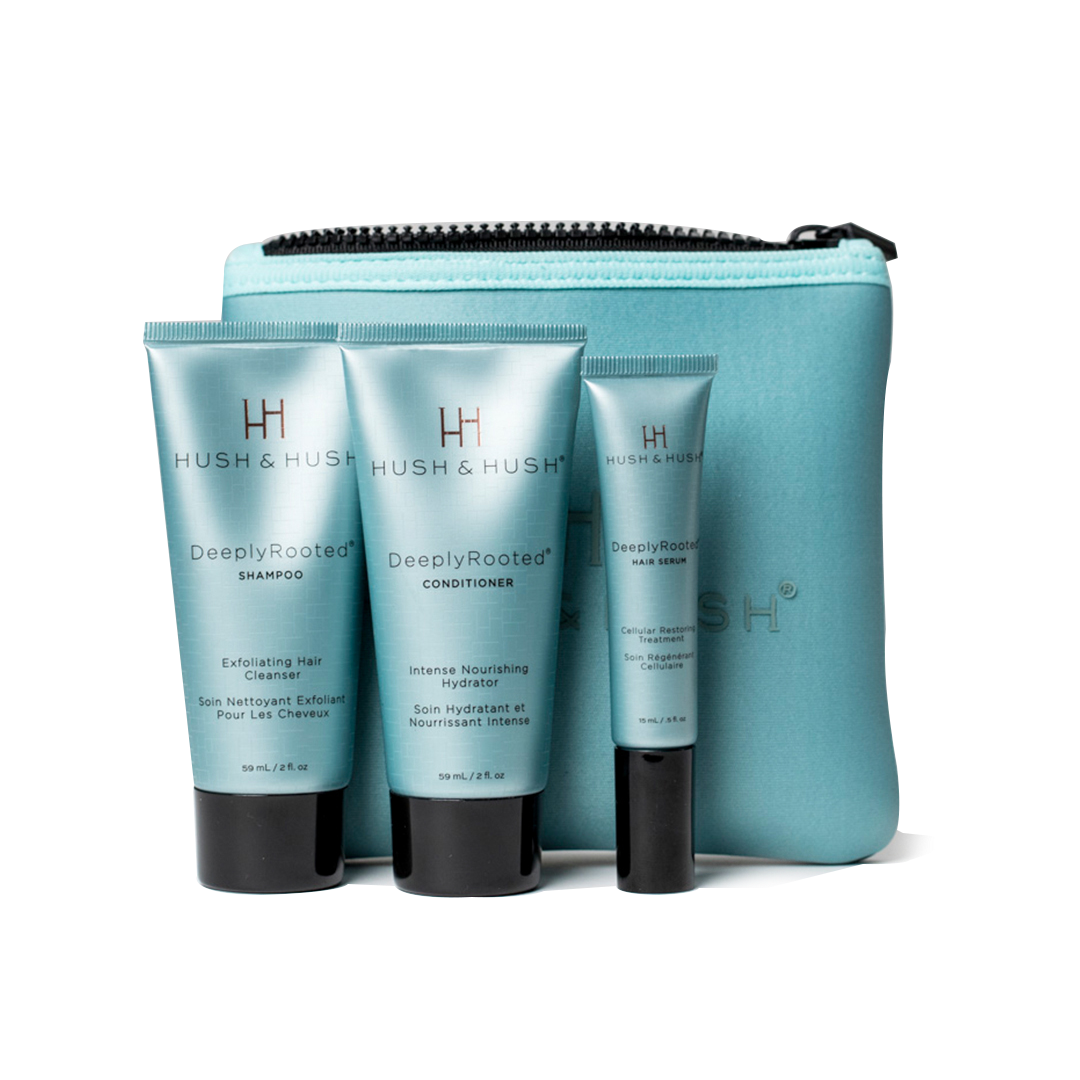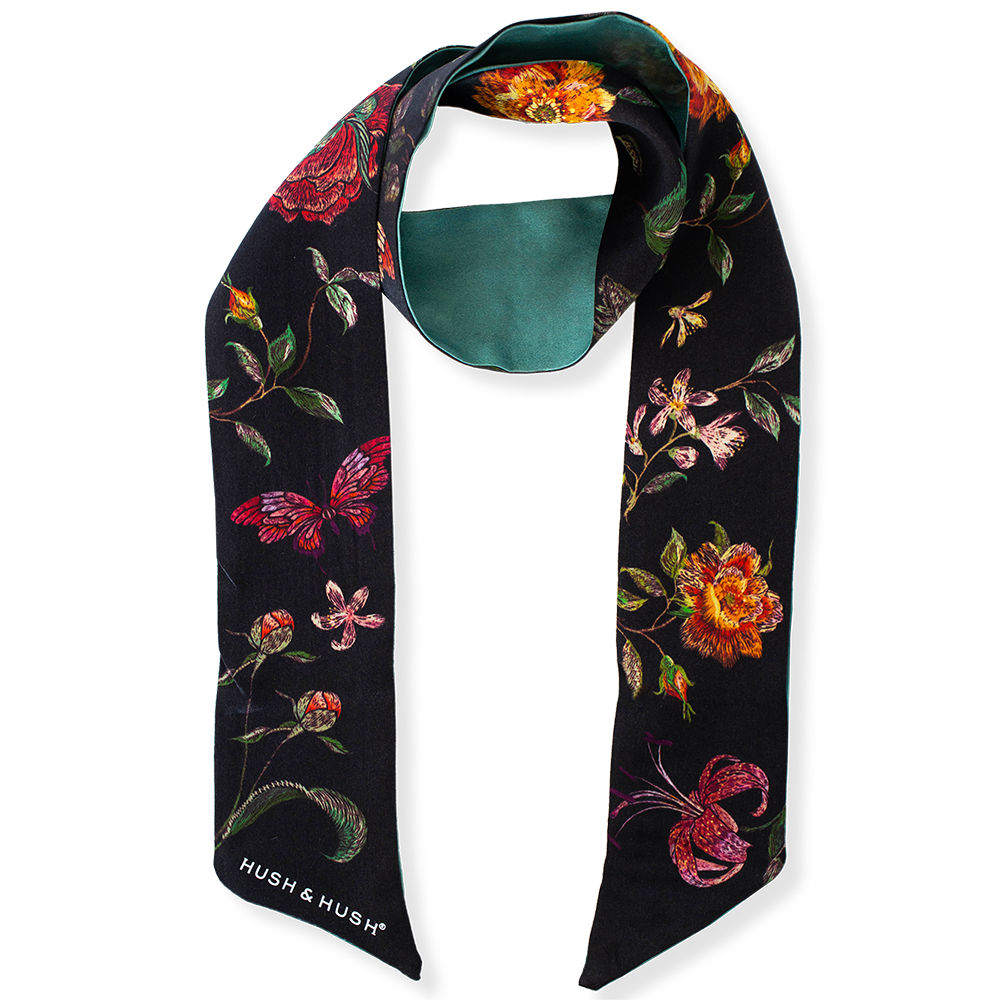 DeeplyRooted Floral Silk Hair Scarf
This silk scarf is beautifully patterned with the fresh floral blooms of the DeeplyRooted® collection and can be effortlessly styled in the hair or on the neck or wrist.
(A $25 value)
This all-in-one brush safely detangles without snagging or tugging while its bristles gently exfoliate the scalp, effectively lifting any product buildup and naturally increasing shine.
(A $20 value)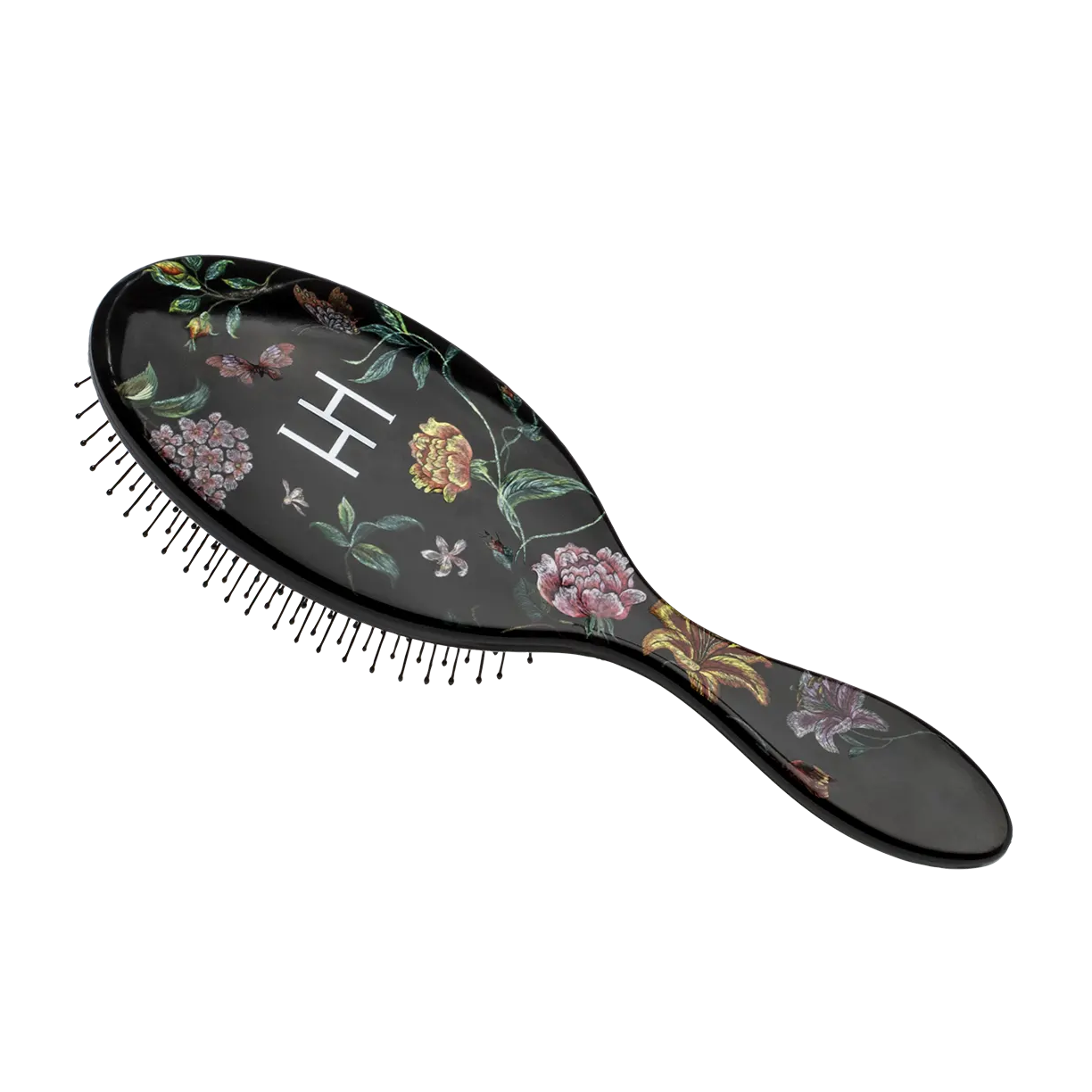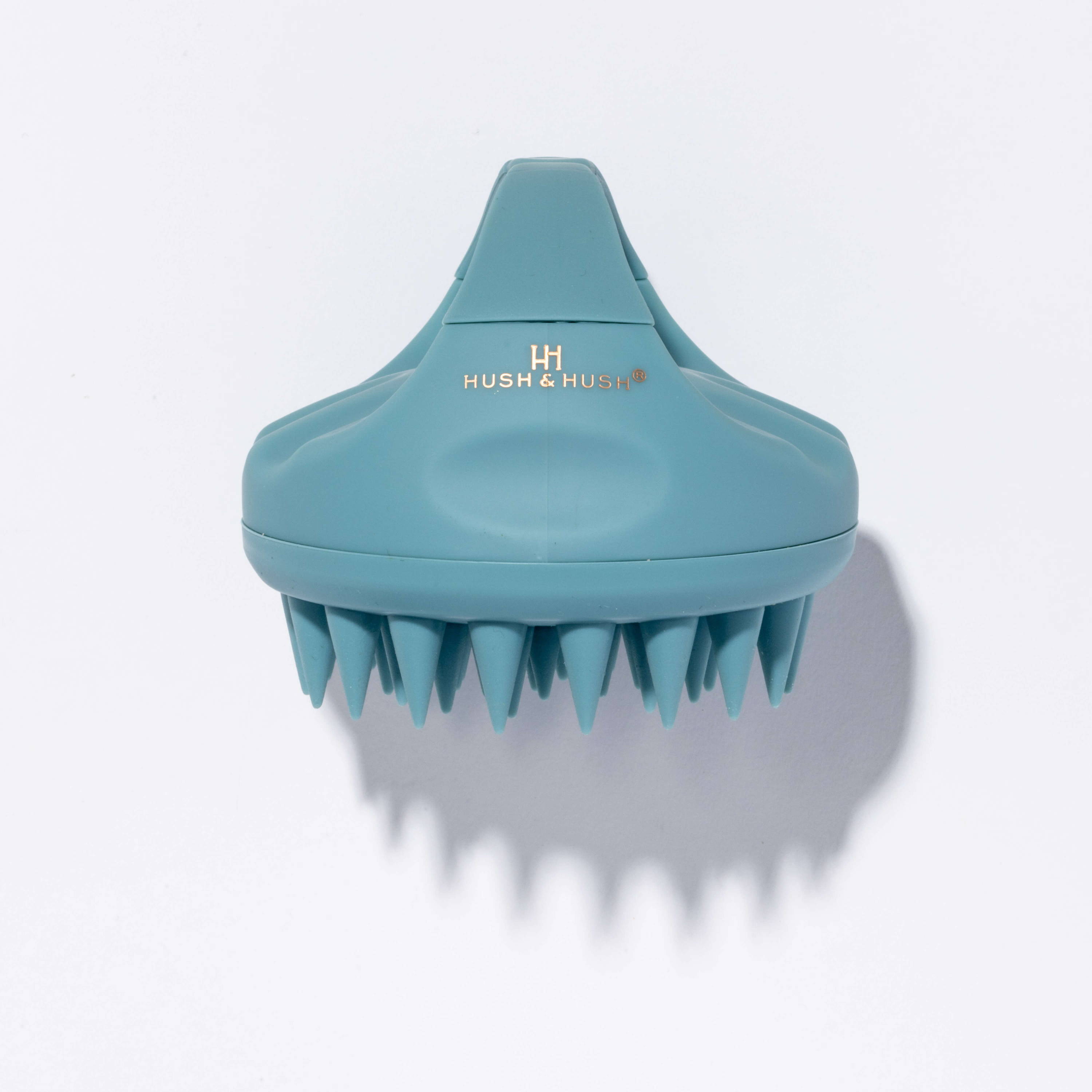 DeeplyRooted Scalp Scrubber
The Hush & Hush Stimulating Scalp Scrubber is designed to combat dandruff and other follicle-clogging oils. Gentle silicone bristles effectively exfoliate your scalp, creating an environment conducive to healthy hair growth. With its easy-to-grip handle, you can use on wet or dry hair. Use with DeeplyRooted Hair Serum and massage into scalp for optimal results.
(A $17 value)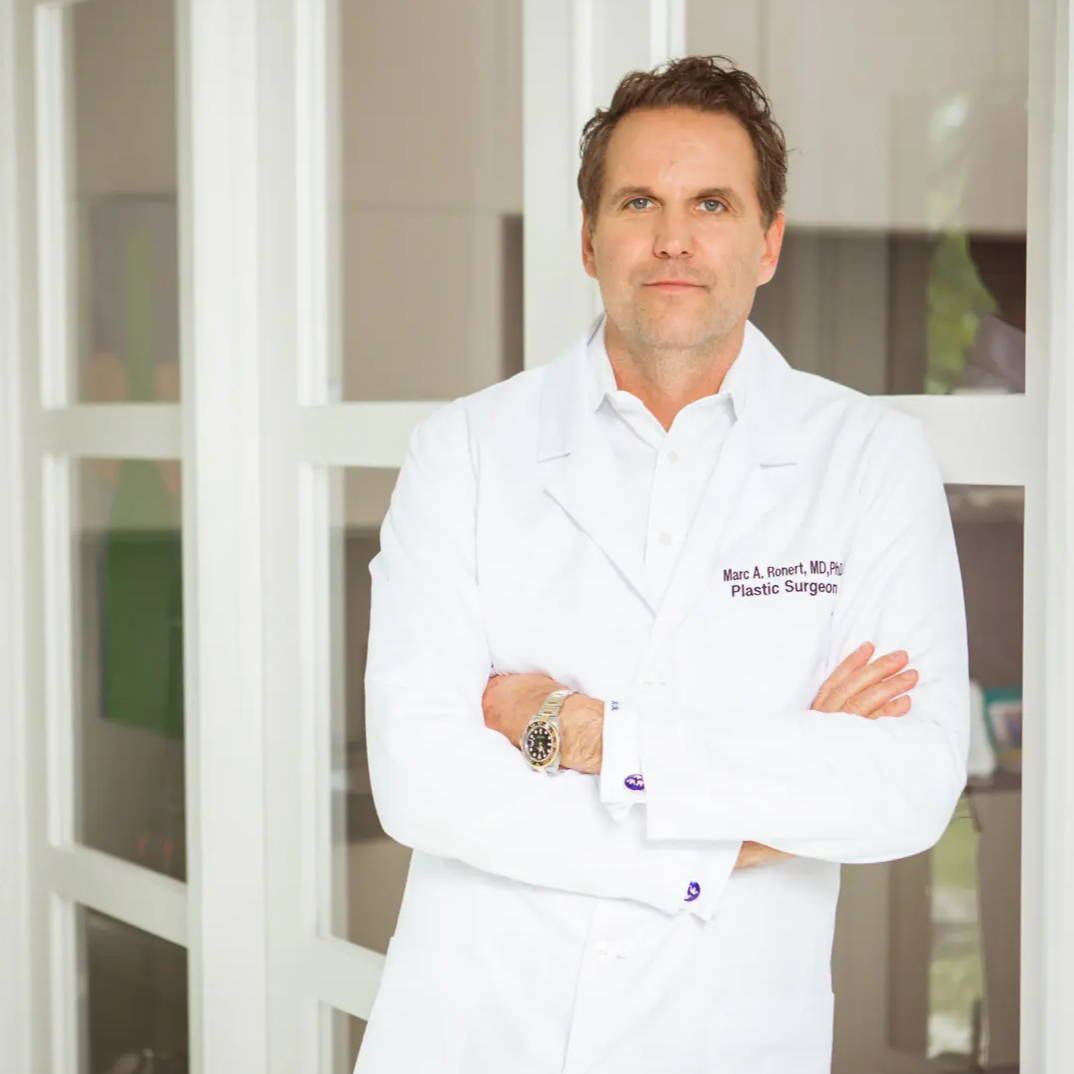 Think of us as fellow health-conscious consumers. Co-advocates for living cleaner, more youthful, longer lives—believers that beauty, health and wellness are intrinsically woven. We share a common philosophy that 'wellness is beauty."
We think you'll appreciate that the primary ingredient in every Hush & Hush product is… science. In fact, there is a scientist behind the brand, our founder Dr. Marc Ronert, is also a European Board-Certified Plastic and Reconstructive Surgeon—dedicated to delaying (and even reversing) the aging process. 20+ years of dedication to be specific—discovering and developing science-first formulations that deliver real results.
Questions about DeeplyRooted hair supplement? Here are some answers…
Why does hair start to thin?
Hair loss can happen to anyone, whether it's natural thinning that comes with aging or hair loss due to stress, malnutrition or hair abuse. While it's normal for people to lose 50-100 hairs a day (according to the MAYO CLINIC), disruptions to the natural hair growth cycle can cause thinning hair or hair loss. Hormonal changes, medications, stress and overstaying can alter your body's ability to produce healthy hair, so the key to stopping the problem may lie in stopping it from the inside out. Which is why choosing the right pill for hair growth is the first and most important step.
How soon will I start to see new HAIR GROWTH?

The hair on your head doesn't all grow at the same rate and in a uniform pattern. That's why it may seem like the hair in some parts—like the temples and hairline—grows faster than others. How fast hair grows differs from person to person. Based on the normal hair growth cycle, it can take upwards of 90 days (or more) to see the first new hairs.
Will I grow hair anywhere else other than my scalp?

No. Taking DeeplyRooted will only affect the hair on your head, but you may notice a few other perks, too, like longer, stronger nails.
What will happen if I stop taking DeeplyRooted?
Will my hair return to baseline?
As with any type of nutraceutical, the best results are garnered from continued use. Hair should not shrink in diameter or loose length if you stop taking DeeplyRooted, but you may notice a difference in shine, manageability and how fast it grows. Our advice: stay on DeeplyRooted for as long as possible.
Can my husband use the same formula as me?
Or does he need one formulated just for men?

We made it easy. DeeplyRooted is a one-size-fits-all formulation meaning that both men and women can use the product. There's no need to use a special version of the product depending on gender.
Is there anything else I can couple DeeplyRooted with for maximum benefits?

Yes. The entire Hush & Hush range works synergistically. We recommend pairing DeeplyRooted with TIMECAPSULE for the best results. The combination of the two formulas allows for an ample dose of ingredients that promote healthy hair.*
What sets DeeplyRooted apart from other
pills for hair growth?

Our formulas are backed by more than 15 years of cellular research. We use only ingredients that deliver results and combinations that are synergistic with other supplements (like our TIMECAPSULE). In our DeeplyRooted formula, you can expect powerful natural agents like:
• Biotin: A B complex vitamin that is essential for body tissue. It helps encourage growth for your hair, skin and nails.
• Ashwagandha: An adaptogenic herb that helps the body deal with stress and encourages hormonal balance.
• Pumpkin seed oil: An oil rich in beneficial nutrients, it helps encourage collagen production (a necessary ingredient for hair growth) while moisturizing your hair.
• And much more: We use an additional combination of Korean ginseng root, horsetail whole extract, and a variety of other vitamins, nutrients and herbs all focused on improving the health and growth of your hair.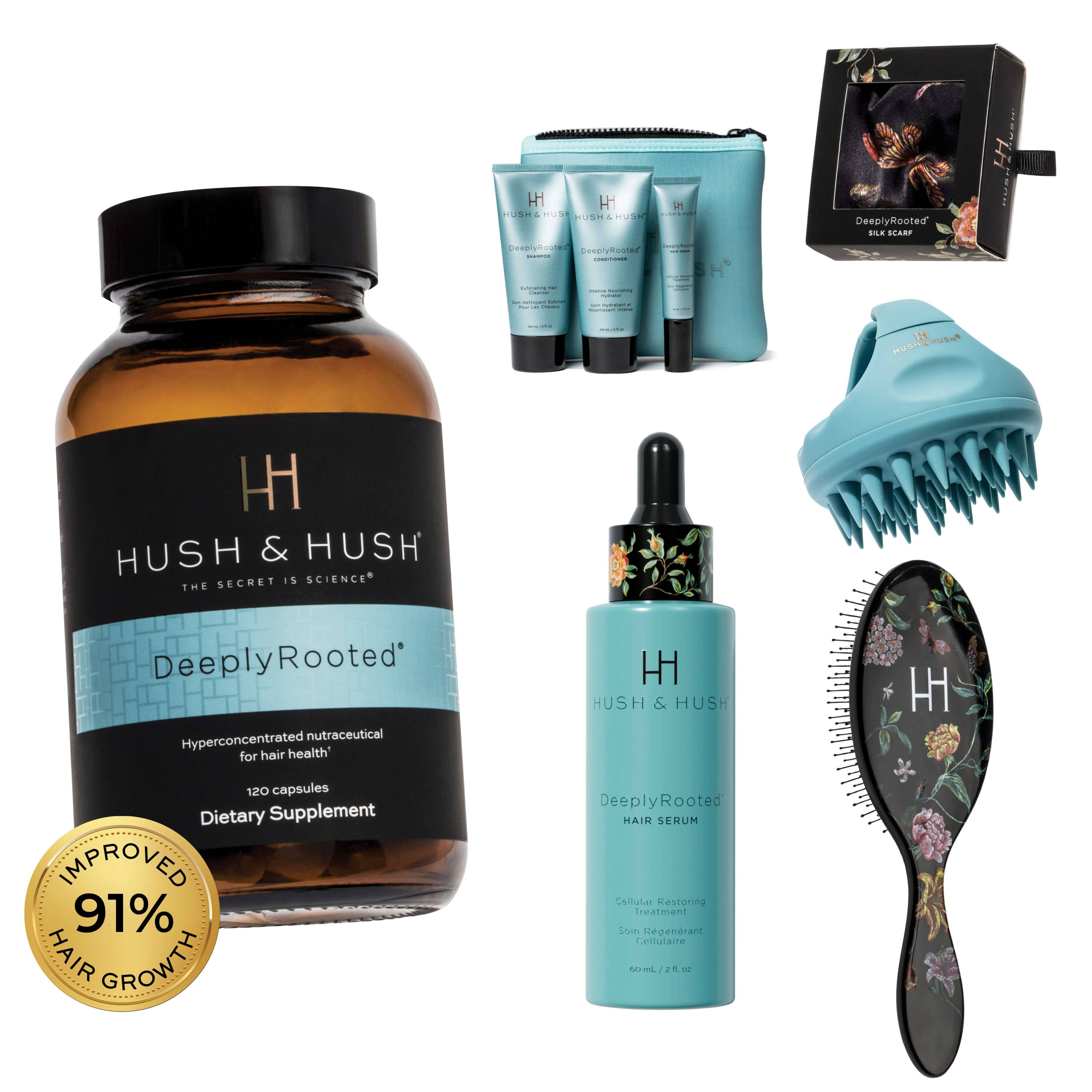 Buy our DeeplyRooted Starter Set and receive:
1 DeeplyRooted Supplement
1 DeeplyRooted Travel Set
(A $30 value)
1 DeeplyRooted Hair Serum
(A $45 value)
1 DeeplyRooted Hair Brush
(A $20 value)
1 DeeplyRooted Floral Silk Hair Scarf
(A $25 value)
1 DeeplyRooted Scalp Scrubber
(A $17 value)